Retro Vinyl Wireless Speaker
$47.99 USD $99.99 USD
CUTEST BLUETOOTH SPEAKER WITH STRONG AND BEAUTIFUL SOUND! 
Rock and Roll is here to stay! Our Vinyl Record Player Speaker is a portable bluetooth speaker with an oh-so-cool retro look and superb sound quality.
This speaker is designed with a
 

plastic shell and body
. The vinyl record works with
uniform rotation
while playing music. It is the
perfect integration of classic feeling and nordic aesthetics.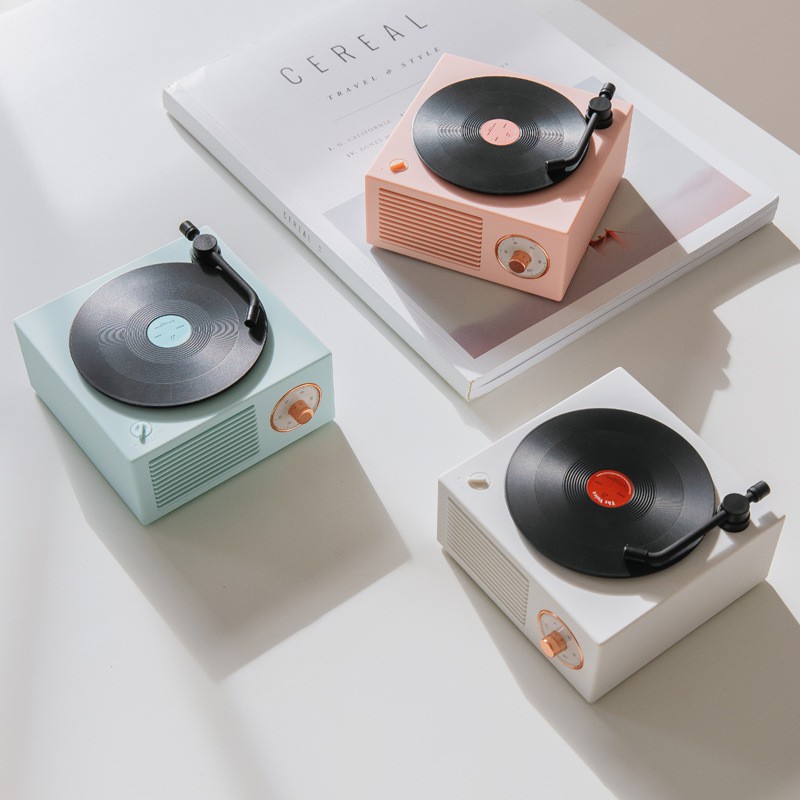 ✔️ Chargeable battery that could last long! More playtime, less charge time!
✔️ Can be used on Bluetooth mode, AUX or USB
✔️ All buttons are functioning with turning disk top
✔️ Strong and loud music for such a compact size
✔️ Cash On Delivery Nationwide
SECURE WORLDWIDE SHIPPING & 100% MONEY-BACK GUARANTEE.

100% money-back guarantee
100% secure and protected payment
---